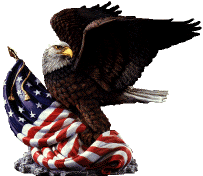 Memories of a Vietnam Vet as seen 
through the eyes of his wife
Pete had a fascination with the science of Photography and the Air Force was the place to be to further his career.
I had many doubts but eventually I was convinced that it would be a good life for our  family with the   3 children. After O.T.S. we were assigned to S.A.C. 8th Air Force Westover Mass. Photo Recon.
We were in the middle of the Cuban Missile Crisis. We were on full alert. Never more than 5 minutes away from a telephone. This was of course before the days of pagers. It seems as if that crisis went on forever. I finally realized what being in the service really meant. There was a great feeling of patriotism and togetherness.
We lived through Kennedy's assassination. I can remember that the men spent their time together. I asked Pete why, and he said, We've lost our Commander in Chief and Politics aside, he was their leader. Of course, again we were on alert.
Then one day he came home for lunch and said he had volunteered for Vietnam. Our Col. was going and had asked him to go. He said yes, I had to understand and I did, (you did as a military wife). Did I realize that from that day on our lives would never be the same. The four of us went to my mother and fathers and Pete went to Vietnam.
Pete had an apartment in Saigon, but I don't think he was there very often, as a matter of fact I never knew where he was and I wasn't supposed to, and afer some of the stories that I heard later I am glad I was kept in the dark.
We corresponded by tape recorder. These were the early days, bombs were exploding in Saigon. I remember nights of listening to the news and never knowing whether he was near an explosion. Never knowing whether I would get a call or receive a message from the Air Force.     

This was the longest year of my life. We tried to keep busy, the three children went to schools, the community was wonderful to me but separated from husband and father and also from military life.


Finally that year came to an end and we were posted to Hawaii. Together again and two new additions to our family.
Of course that was not the end of Vietnam, constant TDY (temporary Duty) to that Country. He was awarded the Bronze Star          
Pete had changed. I think they all had changed
Memories of him waking up in the middle of the night from a nightmare. I tried to understand.  Jumping when the 5 o'clock cannon on base went off and the flashbacks, wanting to share time with the Vets who had been there.
There was now a part of him I could never reach.

But these wonderful Hawaiian  days were about to come to a frightening end. He was diagnosed with Hodgkins Disease and after a year of radiation and chemo and transfer to Andrews A.F.B. he died.
We didn't know anything about Agent Orange then. For more info
Later I learned he had flown through the stuff testing recon film on missions.
My regret is he never saw the end, he never saw his friends return
He never had a chance to see the POWs return, those who did and those who remain.
So we had lost him and to leave military life for the second time, this time there was no going back
We still have the flag I received at Arlington. I still look at it and sometimes I even get mad, one of the ways to express grief.
No, he's not on the wall , there are many others who are not there who gave their lives
Pete believed in doing his part in stopping the spread of Communism, he didn't want his sons to have to go to war in some other part of the world.
There are so many unanswered questions
Did they die in vain?
Was this the war we lost?
I lost a husband and became a single parent.
What did the families loose?

My children grew up without a father.

My grandchildren have no grandfather.

Yet somehow I find myself not being bitter. I still feel part of the  military and I always well.

I read the following on another site. I hope it helps others as it has helped me

To The Wife of a Vietnam Vet

Author Unknown






You've never visited the land of my nightmares;
Or experienced firsthand my fears.


But the aftermath of these you have endured,
For what must seem like a hundred years.


But that night at the Wall, as I stood there
and wept those tears that were buried so long,
and felt for a time so pathetically weak,
you were incredibly strong.


Now a new day's begun, a healing revived,
and you deserve much of the glory.
So from now on, whenever I speak about Nam,
you'll be a part of the story.

I borrowed this because it expresses so much

Thank you lscallan

WE ARE VETWIVES



We are the wives of men who fought for freedom
We are the wives of men wounded in battle
We are the wives of men who will never be forgotten
We are the wives of men whose names are carved in our hearts
We are the wives of men who served our country

We are the wives of men who still fight for freedom
We are the wives of men who continue to battle
We are the wives of men who fight not to be forgotten
We are the wives of men who are mending their hearts
We are the wives of men who need their country to serve them



We are Vet Wives
by: lscallan

 

 
Some Military links

| | |
| --- | --- |
| | |
| | |
| | |
| | |
| | |
| | NASA - National Space Agency, great pics |
SiteRing by Bravenet.com

Home