My Cookbook

A Few Thoughts on Traditions (from my Cookbook)

Most people establish their eating habits and customs that have been handed down from grandparents, parents, Aunts etc. This is particularly true when it comes to holidays and celebrations. Today we modernize our customs to suit the times but I have found that one reverts back to the traditions they were raised with.

Growing up in our family, you were expected to " what you put on your plate, you were expected to finish." And you were expected to try, " a little of everything".

I tried to carry on this philosophy when our children were growing up and I achieved some success. A word of advice, you had better start this when they are very young because once they are teenagers, FORGET IT! There are few foods that are not put on the Jackson table and all of it is consumed. We don't have " leftovers", out comes carry home bags and they take what's left.

Cooking is only fun when the people you cook for enjoy good food and a glass of wine.

Please enjoy my " Cookbook and some our Jackson recipes.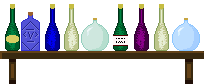 Entertaining can be a great deal of fun, and if you approach this with some sense of organization you can minimize the amount of work.
There are a couple of things you must think about before you start. What kind of a party are you going to have and what is your budget, in other words how much can you spend? There are also some general questions you should consider, who are your guests going to be? How many guests will I have? What kind of food to serve? Are any of the guests vegetarians? Do any of them have allergies? This may sound silly, but it would be a disaster to have a Paella when one of your friends id allergic to seafood or to have strawberries when you could not serve them to all your friends. Asking yourself a few questions can prevent an embarrassing situation for both guest and host.
Once you have decided what kind of a party you are going to have, what your budget will be, you can start more detailed planning. There are so many cookbooks that deal solely with entertaining. I have a favorite, which I assume is now out of print. It goes into a great deal of detail on how to plan ahead so that you may enjoy the cocktail hour and not be a slave to your stove. Look at some of your favorites and you are sure to find some ideas of your own.
Here are a list of a few different ways that you may entertain with a few suggestions on how to...
1) Sit down Dinner
2) Buffet
3) Pot Luck
4) Fondue Party
5) Sports Party ( such as Super Bowl or Stanley Cup, if your team is lucky enough to be there
1) A Sit Down Dinner - Deciding on whether you will have a sit down dinner will depend on how many people you will have, how many chairs you have or can you borrow and how big is your table, or do have a table? . Whether you have chicken or roast beef will depend on your budget.
Maybe you should consider something you could do ahead such as a Beef Bourguignonne.
Once you have decided on the food, meat or fish etc. Be sure to balance out your dinner, not too many heavy foods and ones that will go together, for example heavy meat with a light dessert, and do not forget hors d' oeuvres to start with. When you have made these choices, write out a shopping list, go over each recipe so that you have every ingredient available.
2) Buffet - This can be more informal and most of the work can be achieved or should be done before your guests arrive. It would be nice to have enough tables or individual TV. tables available so that each guest will have some place to put their plate. However many successful buffets have had guests sitting on the floor. It is wise to have food that does not need to be cut unless you have a sturdy surface for your guests to use.
3) Pot Luck - or everyone brings a dish. These parties can be fun and not too much work. You can be the organizer. Assign your guests a category, main course, salad, desert etc, and at a party such as this you can make the dish you enjoy cooking. Just make sure everyone doesn't bring deserts. Ask the guests who do not cook to bring drinks and even utensils.
4) Fondue - If you are having about 6 people this is a great idea, however you have to have at least I Fondue set, find or borrow a second pot and you could do a chocolate Fondue for desert. This is very informal and does not require a lot of preparation. You can make most of the sauces ahead of time. If you have a meat or cheese Fondue all you need is a green salad.
5) Sports - You should have a dish such as chili that does not require a knife and is easy to take and eat in front of the TV. Salsa and corn chips are good too. Have everything prepared ahead, so all you have to do is put the food out. You don't want to miss the game yourself. Beer seems to be the beverage of choice but remember the designated driver.


I am sure that most people think that they are the worlds greatest shoppers, who hasn't spent a day at the Mall and come away with the worlds best bargain. But food shopping is a completely different kind of shopping, however with a little practice, knowledge and planning you can master it, find great deals and you might become quite good at it. Find a good supermarket, not only with the best prices but the best quality in the neighborhood. Ask your neighbors, walk around the neighborhood and look at the markets, look for cleanliness. Look for a good fruit and vegetable store and if at all possible a farmers market. The vegetables at the latter are less expensive and the quality is far superior.
When you first move into a new apt or house buy all the staples you need in the first couple of weeks, flour, sugar, onions, garlic, peppercorns etc. You may spend double your food budget, but if you consider it part of your moving expenses and realize that in the long run you will save money because from then on all you will have to do is replace the items when you run out
Take some time and plan what food and supplies you need for the week go over any recipes you may use. Write Down a List Be sure to have food to have on hand for any unexpected guests who might come over for dinner or just drop by for a beer. This might include salsa, corn chips, or something you can keep on the shelf and get ready quickly. Planning doesn't take long and will save money in the end.
Buy on sale; look in the paper, if you see staples on sale, ones that you use frequently, by all means pick them up. Sometimes you can save money by planning what you are going to cook for the week by what's on sale and if you have a freezer you can stock up on items that you always use, meat, bacon etc, and such items as cans of Tomatoes, soap, cheeses, juices, mayonnaise etc
In addition get a flyer from the market, sometimes all sale items are not listed in the paper and if you read the flyer at home you can plan easier. Beware of coupons from the paper or use them sensibly. Sometimes you will see coupons that interest you, " Buy One, get I pound hamburger meat free" and the item that you have to purchase to get that "I pound free hamburger" you will never use, you can buy things you really don't need, but if your regular brand has a coupon by all means use it. The object is to save money
Finally, you've done your planning, looked at the flyers and sales. This will not take half the time that you think it will. After two or three weeks of practice it may only take 15 minutes to 1/2 hour. Make your grocery list for at least one day before you do a weekly shopping, leave it out on the table or in the kitchen, check over a list of staples, I can practically guarantee you will add an item or two. All this will prevent you from running out to the store at the last minute, calling someone to bring with them an essential ingredient or if you over sleep, panic does not set in and set you way behind schedule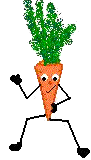 Fruits and Vegetables in Season
You should buy fruits and vegetables in season even though you will find most produce in the market all year long, the vegetables and fruit are usually flown in from California or South America. Try to buy what is " locally grown" There is nothing more satisfying than cooking fresh vegetables, they have more nutritional value and there is no comparison in taste with that of their frozen counterparts A farmers market is a great place to buy the freshest produce. There are also fruit and vegetable markets everywhere, they tend to be less expensive, they will have a greater variety and probably better quality. . Their prices should be lower! If you purchase produce in a supermarket, if possible buy " vine ripened ".
Herbs are playing a more important role in cooking in the 90's because with the emphasis on low salt and fat in our diets, you can have a great deal of flavor and reduce the amount of salt that you use. It is easy to grown your own herbs, even in your kitchen. It is best to have fresh herbs but you can also buy good quality dried herbs. I tablespoon of fresh herbs are equal to I teasp. dried.
Basil - Basil is best-used fresh and now readily available in markets. Use the leaves in salads. It goes well with tomatoes. It is one of the main ingredients in pesto

- are used in soups, stews, marinades, with meats and in Court Bouillon
Chervil - is used with chicken, seafood, salads, eggs.
Chives - They are very easy to grow and they should be used fresh. For salads, soups, eggs among other foods
It is mainly used for fish, potatoes, cucumbers, dill salmon and in Scandinavian Cooking
Fennel - fresh it is a vegetable, the seeds can be used for fish, sausage and Mediterranean cooking
Marjoram - It is used with lamb, stuffings, sausage. Fresh leaves are used with tomatoes Mint- used fresh in Ice Tea, mint sauce for lamb, with peas. Oregano - used in Greek and Italian cooking, pizza, spaghetti sauces. The herb comes from Greece and Italy
Parsley - always use fresh. Curly parsley is American, Italian is known as flat parsley, the latter having more flavor, however American parsley is better chopped as a garnish. It has many uses in eggs, vegetables, meats, soups, bouquet garni and for garnishing. To keep the parsley fresh, put the bunch of parsley in a glass of water, cover the top with a food storage bag and store it in the refrigerator.

- crushed leaves used for lamb, chicken and turkey. Fresh sprigs can be used in the cavity of roast chicken or turkey
Sage- for stuffings, pork and duck
Tarragon - for chicken, eggs, vegetables, veal and stuffing's
Thyme- will add flavor to most dishes
Bouquet Garni - Bunch of herbs tied together with string or put in cheesecloth and added to a
soup or stew. It may include leek, bay leaf, thyme, parsley, bay leaf, peppercorns.
Allspice - use very sparingly with cinnamon, nutmeg
Caraway seeds - used with cabbage and in rye bread
Cardamom - used in barbecue, curries, chilies
Celery seeds
Cinnamon - comes in a stick as well as ground, used in hot chocolate, fruit, cookies, deserts, Cinnamon toast. I use a bit in Chili.
Cloves - used for ham, curries, marinades, baked beans. It is best to grind it yourself
Coriander - used in curries, pork, sausage. For the best flavor toast and grind the seeds just before using.
Cumin- Tomato sauces, curries, marinades, rice dishes
Dry Mustard - Mix with water, oil and or vinegar, this is a sharp mustard
Garlic - Always use fresh, there are two kinds, regular and elephant, the latter not as strong
Ginger - use fresh whenever possible, good in chinese and asian cooking.
Horseradish - the root is grated and bottled in vinegar, used for roast beef, cocktail sauces
Mace- is the outer of nutmeg, used with allspice and nutmeg
Nutmeg - used in spinach, quiche, cookies. It is best to grate it fresh from the whole nutmeg
Paprika - Hungarian, used for many dishes but must be added at the end
Peppercorns - you can use whole peppercorns in soups, stews
Poppy Seeds - used for bagels, cold slaw, gives a nutty taste
Saffron - very expensive, use in small amounts in rice, paella
Sesame Seeds - vegetables, breads, coating for fish or chicken, has a nutty flavor
Shallots - are a cross between onion and garlic, a special flavor, use for sauces but be careful
and do not do not burn them or they will be bitter.
Turmeric - bright yellow spice used in rice and curries, can also be used in small amounts for coloring
Curry Powder - I tablespoon each of, ginger, coriander, cardamom, 2 tablespoons of cumin, I teaspoon of cayenne or more depending on the degree of hotness you want, 3 to 4 chilies, a dash of cinnamon and mustard
Chili Powder - Cumin, coriander, oregano, chili peppers, cayenne, turmeric, garlic. I add a dash of cinnamon.

Even before you step foot into a supermarket, there are some questions you should ask yourself. Do I know what I am doing? Do I know the differences between the products on display.
When faced with aisles and aisles of items, you will save money and purchase the best quality for the price if you have some knowledge of whats "out there". After all, your goal should be to get the best ingredients for the price and for any dish you might be cooking.
I have been asked such questions as, Whats the difference between peanut and safflower oil? What is Dijon mustard? Or I thought there was just one kind of flour
I have tried to list here some of the foods and products and foods that you may encounter with short explanations which I hope you find helpful. In other learn to be a knowledgeable consumer.

Flour - All-Purpose - this flour which is used for most cooking is a blend of hard and soft wheat. It stays fresher longer than other flours and can be used for most cooking
Unbleached - has higher gluten content, which makes bread rise higher and is best for baking with yeast.
Bleached - This flour has been put through a bleaching process. This makes whiter flour and the bleaching prevents it from going sour.
Cake flour - is bleached flour, it is made of soft flour and is used for cakes because it is very light.
Self-rising - is cake flour with salt and baking powder added. It does not have a very long shelf life.
Whole Wheat - if you use whole-wheat flour, also use half-unbleached white otherwise it will be too heavy.
Other Thickeners
Cornstarch - This is used in Chinese cooking and as a substitute for flour and for people who are allergic to wheat flour. Use I tablespoon to 2 tablespoons of flour. You should mix the cornstarch with a cold liquid to dissolve it before adding it to the hot liquid.
Arrowroot - This is used for thickening deserts and used for making clear glazes. Use I tablespoon of arrowroot if the recipe calls for 2 tablespoons of flour.
Potato Starch - This is used for thickening Breads, soups or cakes. Use 11/2 teasp to I tablespoon of flour
Tapioca flour - This is used mainly for deserts, and it is good for making glazes. You must not let it boil. I tablespoon to 21/2 tblsp flour.
Sugar -
Refined White sugar - is the most often used. Its sweetness is less when the dish is cold
Brown sugar - There are two kinds - dark brown has retained its molasses content. It is made from raw sugar cane. It can lump up and become very hard, in which case I have found that putting a piece of bread in the bag the brown sugar will soften. You can also put it in the microwave.
Light brown - is not really brown sugar at all, it is white sugar to which syrup has been added. To me it has no flavor.
Confectioners' sugar - Some of these sugars have cornstarch added. This is done to prevent the sugar from caking. It is used for icings etc.
Raw sugar - is made from the remnants of the sugar cane, after the sugar and molasses have been removed. It is usually light brown.
Molasses - is the liquid left over from the boiling of the sugar? There are two kinds, light and dark, the dark being the stronger and more concentrated. I use the dark for Baked Beans, Indian Pudding and Molasses cookies because I prefer a stronger flavor,
Butter - contains 80 percent butterfat
Salt butter - butter to which salt has been added. Sometimes the salt can mask a butter that may be turning rancid
Unsalted or sweet butter - is made from sweet cream. I think it is best to cook with and also the best tasting. It has a fresher taste. Experiment yourself.
Whipped Butter - It is easy to spread and to use in general, because it has been pumped with air and personally I have a problem paying for air.
Margarine - is a substitute for butter. It is made from vegetable oil. I don't think it has much taste.
Salt
Sea Salt - it is more expensive than table salt, but you use less of this salt. It comes in coarse grind and fine grind. It is made from the salt in the sea, mainly from European waters
Table Salt - This salt is often iodized, it is made from salt found in salt mines.
Kosher - This salt is coarsely ground. Watch out for seasoned salt, some may have a medicine taste. Look at the labels.
Pepper
Black Peppercorns - There are many varieties, two of the most popular are
Malabar and Tellicherry, they are both from India. The latter being somewhat larger.
White Peppercorns - These are peppercorns from which the black coating has been removed. They are not as strong as their black counterparts, however some people like to use them in white sauces.
Green Peppercorns - These are young peppercorns before they have matured.
Olive Oils
Extra Virgin - This is the best grade of Olive Oil. It is made by a cold press method and made by hand of the best grade of olives.
Virgin - This oil is pressed from olives, not of the top quality, Pure- This is made from the lowest grade olives and the pulp from previous pressings that has been reused
French Olive Oil - These oils are lighter in color and texture
Italian - These oils tend to be heavier and some times have a greenish tinge. There are also Oils from Spain, Greece and California among others. You just have to try them and pick the one you prefer. Do not keep Olive Oil in the refrigerator. It will cloud up. It also has no Cholesterol.
Other Oils
Safflower oil - a polyunsaturated oil, good for cooking, its smoking point is about 500 degrees
Peanut oil - This oil is used in Chinese cooking, however is good for other cooking as well. It smokes at about 450 degrees.
Corn Oil - This is the least expensive and is a good all-purpose oil. It smokes at about 475 degrees.
Sesame Oil - This is used mostly for flavoring. It is rather strong Walnut Oil - This oil has a very short shelf life, but it is wonderful in a salad dressing, -
Mustard
American Mustard - It is mild and sweet and does not contain as many mustard seeds as the European mustards. It may also have flour, sugar and or turmeric added to it.
German - It is made of ground mustard seed, salt, vinegar and spices
English - It is usually found in powder form or a paste and is very very sharp.
French - Dijon - originally comes from the area if Dijon. It is made from mustard seed, white wine and spices. It is protected by a law, which says it may not include any flour or sugar. There are many different types of flavored Dijon mustard on market.
Whole grain - This is mustard with actual whole mustard seeds. It can have a crunch to it. It is sometimes used with meat among others.
Rice
Converted rice - long grain rice that has been dried so that the vitamins are sealed in the kernel. Personally I think this is the easiest and best all-purpose rice to use.
Aborito - This is Italian rice and good for using in risotto's. It is a short grain rice.
Basmati - This is an Indian rice and used for such dishes as curries.
Brown - This rice has a brown coating, it is used in health conscientious diets. It has more vitamins than white rice.
Wild- This is not rice at all. It is very expensive and very good. You can mix it with white rice.
Vinegars
White- This is used for pickles and I don't think really for much else except cleaning. It is very acidic
Cider - This can be used for pickling, but not much else. It does not have much flavor and can be somewhat harsh.
Red wine - This is used for chicken, veal, liver and salad dressings among other uses. The French brands are not as harsh as the supermarket brands and the Italian brands are very smooth.
White wine - These are used Hollandaise, Béarnaise and other light colored sauces, also can be used in salad dressings. You can flavor it with tarragon or basil.
Raspberry - This is very good when used in small quantities in salad dressings or with calves liver. Rice- used in Chinese cooking
Balsamic - a red wine vinegar, which is stored in wooden barrels for a long time. The best comes from Modena. A few drops will enhance the flavors of many foods. Do not use vinegar in copper!
Chocolate
Unsweetened - this is pure chocolate, which is produced from cocoa beans. The cocoa butter fat content is about 55 percent
Semisweet - chocolate which is blended with sugar and cocoa butter.
German chocolate - is smoother than semisweet and conditioned against heat.
Cocoa - is the powder which is made from the chocolate after most of the cocoa butter has been removed
Dutch cocoa - a process by which the, chocolate is pulverized. This cocoa has a stronger flavor
Milk chocolate - has cream or milk added
Never store chocolate in the refrigerator. Melt chocolate in a double boiler or in a microwave with butter, milk or a little water. When there is a whitish tinge on the chocolate, it means you are storing the chocolate in too cold a place.